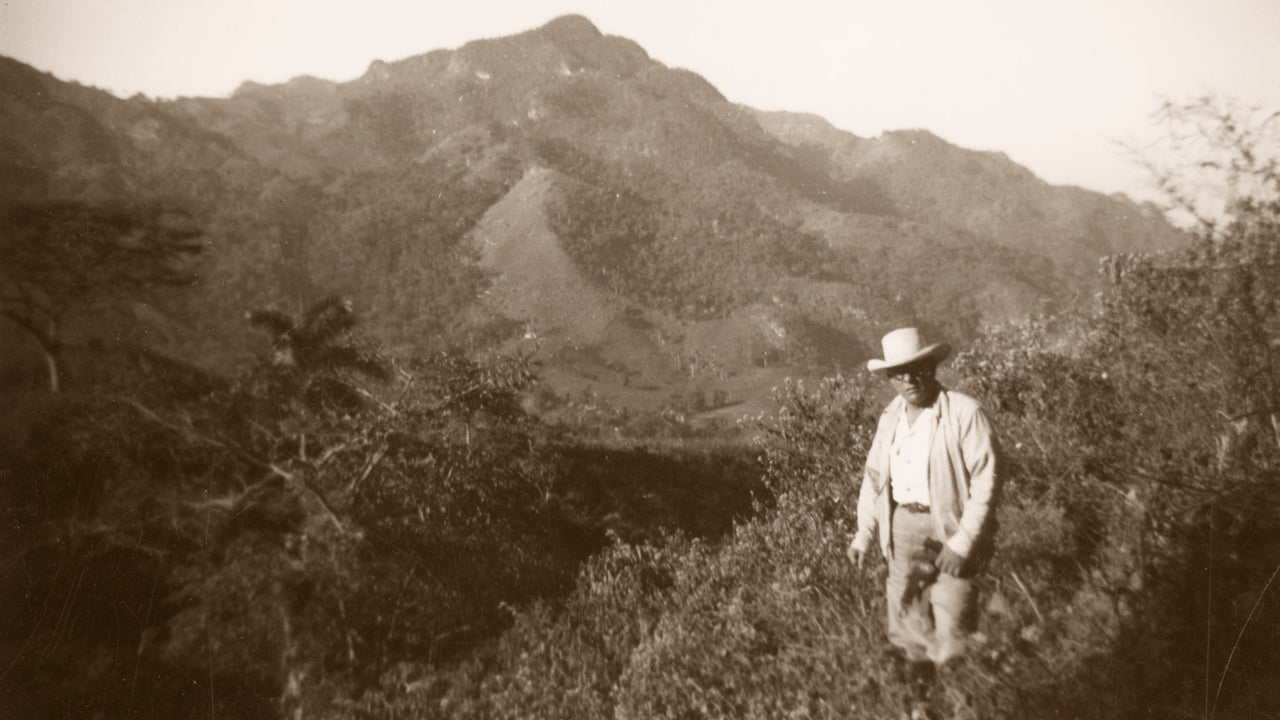 Francisco Gaviña was 60 years old when he came to Los Angeles by way of Spain, where he, his wife, Anatolia, and four children lived in exile from Cuba after the communist revolution in 1959. For four years, he worked as a busboy, waiter, and in accounting, all while pursuing his dream of getting back into the family business—coffee.
Born in the mountains of Trinidad, Cuba, where his family had been growing coffee since 1870, Francisco was known for his green thumb, perseverance, and independence. He got his degree in the US and worked at the Federal Reserve Bank before returning to Cuba to look after his ill father. Back at home, he obtained a license to roast coffee grown and processed at the family farm and the family business survived as Americans struggled through the Great Depression. That same industrious spirit is what motivated him to start over in Los Angeles, eventually earning him the reputation as "the fussiest man in coffee."
F. Gaviña and Sons, Inc. started small, darkly roasting and selling coffee in paper bags for the local Cuban community. It was a welcomed choice amongst the lightly roasted American-style coffee in cans, and soon, immigrants from Asian and Middle Eastern coffee cultures also wanted more. While his sons Pedro and Jose roasted, packed, sold and delivered the coffee, Francisco was sourcing and masterfully developing blends that are now household favorites, and all in his name.
By 1984, F. Gaviña & Sons, Inc. was as much of a family business as the farm and roasting plant in Cuba. Anatolia was President and baked her bundt cakes every morning for her husband, sons, and the office. As a pioneer in the industry, his experience on the farm always informed his approach of "a great cup is worth all the fuss." Francisco spent every morning reading the "Wall Street Journal," inspecting quality in the green coffee warehouse, and following up his doctor-ordered decaf shot with a classic Cuban-style espresso.
Don Francisco and Anatolia's legacies live on through their children, grandchildren and great grandchildren.