Dark Roast Espresso Can Fine Grind Can
A dark roast with spicy dark chocolaty notes, full body and rich flavor.
FLAVOR NOTES: Rich flavor with dark chocolate notes, heavy body
ROAST PROFILE: Dark
INGREDIENTS: 100% Arabica coffee
REGION: Central, South, and North American coffees
Recyclable steel can and plastic cap†
†Plastic cap may not be recyclable in your area.
Craving an exceptional cup of espresso to kick-start your day or save you from that afternoon slump?

Don Francisco's® Dark Roast Espresso in a fine grind sets the stage for one deeply flavorful shot (or two, if you really need it) of espresso.
Two key factors go into making a great cup of coffee: roast and grind.

Espresso comes in a range of roast levels, from light to medium all the way down to dark. For a true coffee aficionado, a dark roast espresso is the crème de la crème of the coffee experience! Full of deep, rich flavor, Dark Roast Espresso features hints of chocolate, smoke and spice to round out and smooth the robust body. As the flavor is more intense than lighter espresso roasts, it's recommended to brew Don Francisco's® Dark Roast Espresso in an espresso machine, stovetop kettle or an AeroPress.®**

The silky consistency of fine grind is essential for a fantastic serving of coffee! Finer than table salt, the powdery uniform consistency of the beans helps water filter through for the ultimate flavor – a perfect solution if you don't want to grind your own beans or want to prevent an inconsistent grind which could get in the way of a smooth, delicious shot of espresso.

Enjoy a shot of espresso alone or alongside any of your favorite ingredients – the dark roast pairs beautifully with deep flavors of fruit and chocolate or experiment with more savory flavors!

Packed and vacuum-sealed in each and every can for the ultimate freshness, Don Francisco's® Dark Roast Espresso is available in a fine grind.


.**Not affiliated with AeroPress, Inc.

Customer Reviews
02 Jun 2023
Song M.

United States
Best Coffee but hard to find
Have looked everywhere for this dark roast "Espresso" but to no avail, luckily, Don Francisco direct order worked. Please produce more for supermarket.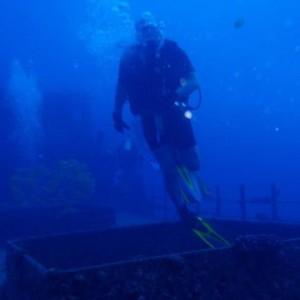 DC
02 Jun 2023
David C.

United States
Not found at my local grocery stores.
When you find a brand then your local stores stop carrying it you might think, oh no I have to switch. But I found Don Francisco's online. Thanks.
01 May 2023
Scott Y.

United States
Great Coffee!
This coffee is delicious and ships very fast! Great customer support and fair prices.